Shufa Life is the premier online Chinese calligraphy and language learning gallery open to English speakers. Our mission is to crank open the doors of Chinese culture to the West, sharing art, philosophy, and thought carefully shaped over thousands of years. You do not need to be fluent in Chinese to enjoy this site, but if you want to learn we will support you!  
Chinese calligraphy is otherwise known as shufa 書法(书法), or the writing method.  In Chinese it's also called 毛筆字 (毛笔字), which means brush writing.
As the only form of writing for centuries, Chinese calligraphy became the chief messenger of Chinese culture.  Calligraphy skills were considered crucial to anyone serving the high court, and its identity evolved from a recording tool into its own art form.  
Shufa Life showcases Chinese proverbs, literature, and artwork in an inspiring and accessible way.  We use thousands of years of culture to find meaning and perspective, translating findings using native English speakers.   Curated by calligraphers and writers with 60+ years of calligraphy experience, this site makes Chinese culture identifiable to all.
Practicing calligraphy has a meditative quality, building patience and focus in followers. Consistent practice is believed to improve temperament and cultivate the mind, ultimately even leading to longer lives.  Welcome to our journey to inspire and nourish the mind!
Team
Shufa Life is run by 3 generations who are also behind the bilingual podcast Chinese Star Tales, which offers fun stories and songs with Chinese and English companion episodes.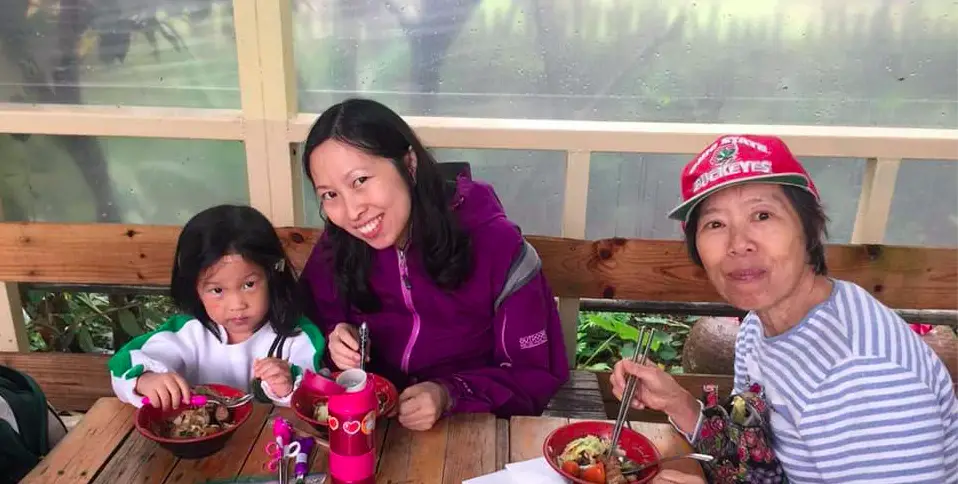 Mimi – I'm a classically trained artist and writer, with 2 masters degrees under my belt in Chinese Literature (National Chengchi University in Taiwan) and Teacher Education (University of Dayton, Ohio).  When I was Editor of Rare Books and Manuscripts at the National Central Library in Taiwan,  I fell in love with the etymology and art of Chinese characters.
After a career in Chinese literature teaching and early education, supplemented by teaching Chinese language and calligraphy in America, I continue my life's work of writing poetry, essays, and calligraphy.  My work is currently regularly published in 世界日報 (World Journal).  An award-winning Chinese calligrapher, I treat calligraphy as my passion and a meditative way of life.  Decades later I hope to share the "soul" of my brush.
Li Tian – (Mimi's daughter) I was raised in a Chinese rich environment even while growing up in Ohio.  By age 4, I was publishing simple Chinese writings and drawings in Chinese newspapers like the World Journal, a practice I continued through high school.  My homegrown literacy allowed me eventually to conduct business in HK in Chinese.  One of my greatest challenges is passing on this literacy to my own daughter.
Jing Jing – (Li Tian's daughter) Mom is not a natural teacher like Grandma is, but she tries her best!