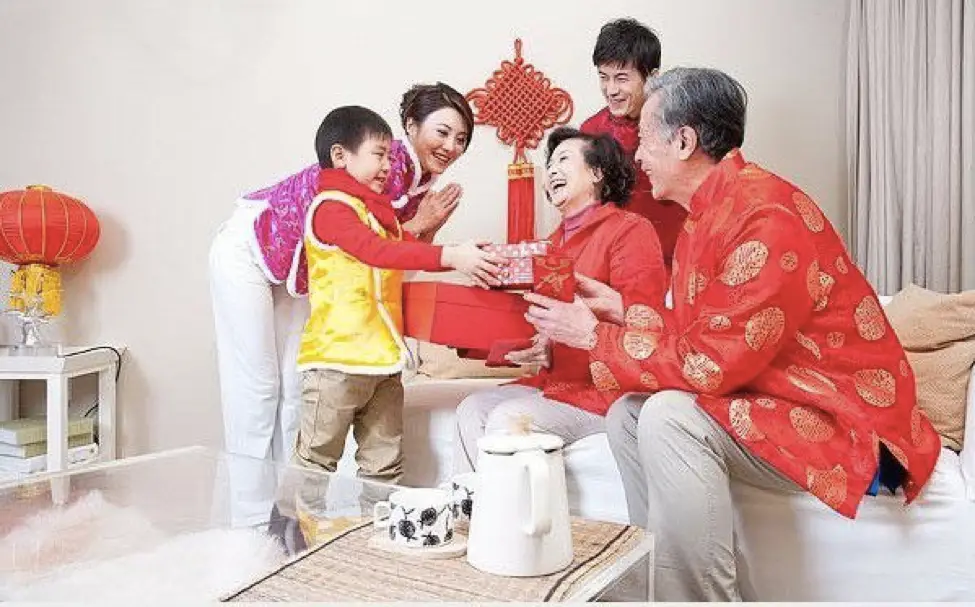 A new year, a fresh start!  Approximately 1.4billion people celebrate the Lunar New Year, including domestic and overseas Chinese people.  Chinese New Year is a time for large family gatherings and offering blessings for the upcoming year.  While offering lucky blessings, Chinese people around the world often give gifts as a sign of respect.  We will outline some of the most common Chinese New Year gift ideas below.
 In Chinese tradition, throughout the first days of the new year, it's customary to visit relatives, friends, and neighbors (拜年).   There's even traditionally different priority associated to different relatives, with the closest blood relations visited first, followed by in laws.   
While visiting family and the community,  it would be rude to show up empty handed, as in many cultures.  Chinese culture places high importance on the concept of respecting elders and children (尊老愛幼), and no holiday is this more apparent than Chinese New Year.
Gifts For Elders
When offering blessings to elders for the new year, the focus is on wishing your elders a healthy and long life.  The elderly generally prefer practical gifts over flashy ones, which is why these traditional choices are a big hit.
Tea - Loose leaf tea is a traditionally appropriate and lovely gift. Many Chinese people also drink teas for the purported health benefits.  Chinese emperors used to drink Pu-erh tea for longevity.  It is meant to help with digestion.
Herbal Medicines or Ginseng – Traditional Chinese medicine offers many remedies and herbs to literally "compensate the body", or to help improve health. Birds nest or ginseng are often popular. 
Massager – Acupressure techniques are central to Chinese medicine, and the Chinese are big believers in using massage to recuperate. Have you seen those massive charts of feet in foot reflexology massage parlors? 
Gifts For Children
Why Is Money A Gift For Chinese New Year?
Legend has it that a long time ago around the new year, there was a monster called "祟" suì, who would scare sleeping children into waking up in tears.  Then the child would develop a fever and become ill.  Parents would stay up at night watching their children with the light on.
There was a set of elderly parents who stayed up with their child, and gave some coins to the kid to play with. After the child fell asleep, they put the copper coins into a red envelope by the child's bed.  The parents were afraid of sleeping, but in the middle of the night the monster indeed came.  As the monster reached over to touch the child's head, he came upon the envelope of coins, startling him and scaring him away.
The story spread far and wide, and thereafter, kids were given lucky money for the new year. Given that '祟' sounds the same as the word for age '歲', the term for New Year's money is commonly known as  壓歲錢 Yāsuìqián.
Lucky Money –  Children who haven't become adults yet are typically given money. Kids can be given a nominal amount for luck, though relatives tend to give larger amounts than friends do.  Lucky money is also called 红包 hóngbāo because it is wrapped in a red envelope for luck.
Candy- Candy wrapped in red packaging is often distributed to kids
Books – Traditionally the highest honor was for children to become scholars.  Books often round out a gift list.
Toys or Stationary Supplies- Kids won't pass up the opportunity for a new toy.  Practical minded folks may choose painting supplies or nice stationary (pencil sets etc) for school age kids.  
Gifts For Clients
Whether you're trying to choose an appropriate gift for a large corporate or courting a small business, a little thought can go a long way.  
Alcohol - This might be a favorite across cultures.  Chinese liquor or "baijiu" is also often drank during business gatherings, and in particular Moutai is a luxury brand of baijiu, considered the best selling liquor in the world. Moutai is made in a specific region of China and becoming even more highly valued because their supplies are limited.  It was also famously served to Richard Nixon and Henry Kissinger.    If you don't feel comfortable choosing a Chinese liquor, bringing a high grade wine from your home country is just as appropriate.
Chinese Calligraphy Print - Chinese calligraphy prints embody an art at the heart of Chinese culture.  Our Chinese prints include various auspicious greetings, for example "Wishing A Prosperous Year Of The Dog" of 2018
Teas - High quality teas are great for any setting, and many business executives drink them to combat their stressful lives!
Gifts For Family
Within China family members may be traveling from afar, and Chinese New Year may be one of the few opportunities of the year to exchange gifts.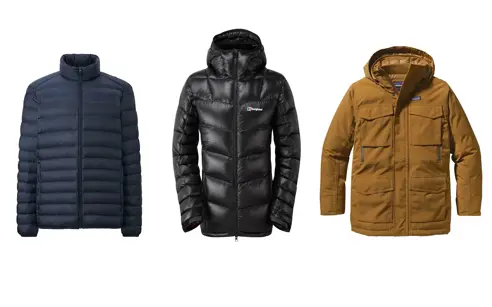 Clothing - Chinese winters can be extremely harsh, so high-quality down jackets or thermal clothing are thoughtful gifts.  
Personal Items - Skincare products, facial masks, and creams are modern day luxuries to share.
Food - As with any festival, dishes like noodles, fish, sweet rice balls, and cakes are lucky for the new year.  Delicacies from out of town would also be considered special. 
Gifts For Boyfriend/Girlfriend
While it's not traditionally customary to offer boyfriends and girlfriends gifts for the new year, as a gesture it still has significance.
Jade - Jade in Chinese culture is considered a precious stone in Chinese culture and is believed to be able to protect the holder from evil.  Lucky jade stones are definitely appropriate for a lucky new year.
Gifts For Significant Other's Family, Coworkers, Neighbors
A carefully selected gift can help leave a good impression on any family you are visiting.  Showing care for the family's health and well being is deeply rooted in Chinese culture.  Many of the self care items above like teas, massagers, and herbal medicines would be appropriate.  Giving a relatively practical gift also shows that you are thoughtful.  Here are a few more gift ideas: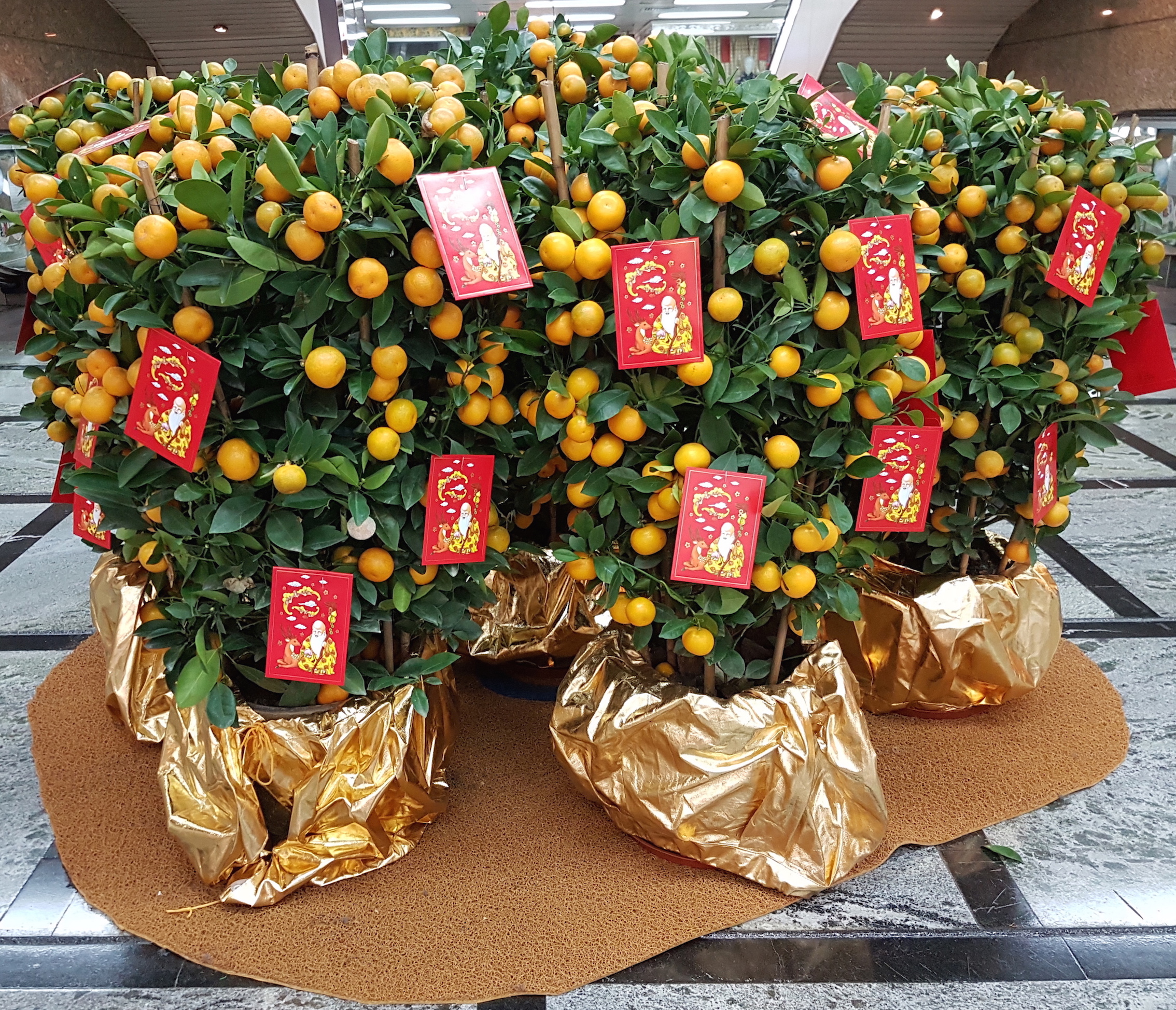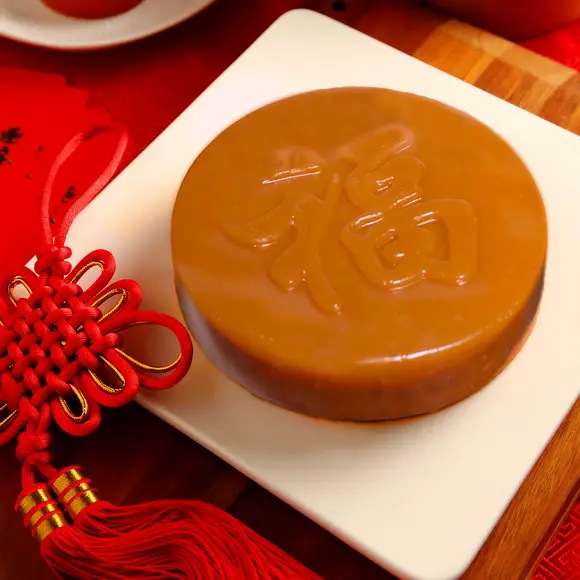 Fruit - Fresh fruit is quite popular. Oranges are considered lucky because the Cantonese pronunciation is similar in sound to the word for gold.  The mandarin pronunciation sounds similar to the word for lucky.  Other symbolic fruits include pomelos, grapes, and kumquats.  
Cakes - The Chinese word for cake shares the same pronunciation for the word high, which is often used in blessings to wish growth and wealth on a family or business. Though sticky rice cakes are often eaten because the word for "sticky" sounds the same as the word for "year".  Bringing glutinous rice cakes shows your knowledge of Chinese culture and respect for the home.  In modern times any type of cake is certainly welcome.
Hongbao - Lucky money is still appropriate from married couples to children, whether you're related or not.  However adults sometimes exchange red envelopes as well.  For example in Hong Kong married coworkers typically give hongbao (20HKD, ~just over $2USD) to single coworkers.  
Chinese Gift Giving Etiquette
Dos: Recommended
Be polite and respectful when bestowing the gift.  There's no need to highlight how expensive the gift was - double check you've taken the price tag off.  
Show your full sincerity by using both hands when handing a gift over
Don'ts: Superstitions And Taboos
Number: Do not sent gifts related to the number "4", because "4" sounds like the word for "death" in Chinese.  Better to give 3 oranges than 4.  Lucky numbers are 6, 8, and 9, which have more similar sounds to lucky words.  
Color: Black and white are usually used in funerals, so don't choose these colors for your boxes or wrapping paper; red being the color of luck would be a better choice.  
No Clocks and Watches  -The Chinese character rhymes with the word for "the end", and gifting a clock literally sounds like sending someone to the end or death.   they are a symbol of bad luck and/or death in Chines
No Green Hats - They are a symbol of infidelity.
No Pears - Pears share the same sound as the word for breakup or separation.  
Conclusion
Before stressing out, just remember that it's the thought that counts. "千里送鹅毛, 礼轻情意重 - qiān lǐ sòng é máo,  lǐ qīng qíng yì zhòng".  This directly translates to when traveling a thousand miles to bestow a goose feather, the gift is light but it is a token of profound friendship.  The value of the gift is not important at the end of the day.  Armed with knowledge about cultural customs and traditions, you will find your gift most appreciated!
What Chinese New Year gifts have been the most popular for you?